Proceeding Publication
All proceeding publication abstracts accepted for presentation in this conference will be Double Peer Blind Reviewed and will be published in the conference abstracts proceeding in softcopy.
Our conference proceedings are in the process of scientific evaluation under robust journal/conference impact metrics with prestige abstract and citation database under SCImago. Journal Rank (SJR) System on Impact Factors proxies by Thomson Reuters for the ISI/Scopus accreditation.
Publication Opportunity in Conference Associated Journals
All papers of this conference will also be reviewed jointly by the Academic Fora Review Panel and respective Journal reviewing teams. All the selected authors will be offered for publication in ISI/Scopus indexed associated journals subject to the compliance with journal's guidelines, terms and conditions.
The associated journals will publish the selected articles in their special/regular issues dedicated for this conference.
Following Journals are associated with this conference:
Journal of Animal and Veterinary Advances (ISI Indexed Impact Factor: 0.390)
 Middle Eastern Journal of Scientific Research (ISI & Scopus Indexed)
Research Journal of Biological Sciences
International Journal of Soft Computing (Scopus Indexed)
International Journal of System Signal Control and Engineering Applications (Scopus Indexed)
Journal of Engineering & Applied Sciences (Scopus Indexed)
Research Journal of Applied Sciences (Scopus Indexed)
International Business Management (Scopus Indexed)
The Social Sciences ( Scopus Indexed)
Google Scholar Indexed Publication
All papers not selected for publication in above Scopus and ISI journals will be published free of cost in Google Scholar Indexed Journals with ISSN and these journals are in other reputable authorities as well.
Important Note :   All Authors are acknowledged that we have journals associated with the conferences held which charge publication fee. Should any submitted paper be accepted by the above journals, the author(s) of the paper selected is/are required to pay the publication fee. Author(s) will enjoy free publication if the author(s) of the accepted paper is not required to pay the publication fee.
Think Global Act Local
Environmental Stewardship
Do not waste paper in hard copy instead of soft copy for proceeding.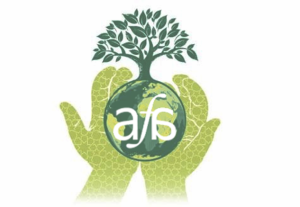 We Care Because We Love Our Earth.
GO GREEN
BY

Contributing to the community
Important Note:
It is our long-standing commitment to care and preserve the environment.

Therefore, we are giving out all conference proceedings in the form of PDF saved in Universal Serial Bus (USB)s, as part of our conference freebies upon registration.

We regret over any inconvenience that might arise as the cause of this environmental concerned practice.

Because we care, think green, Go Green!!
Thank you for your important role as a steward of the environment.