We are facilitating our honourable scholars with Skype presentations and Video Conferencing provided with special discount.
Click on Conference Category For Registration
Our Scholars Feedback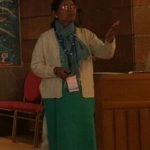 Dr Geetika
Professor and Dean Academic
It was very good experience. The conference was well organized. There was good interaction between Participants.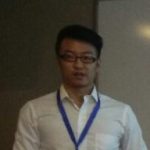 XIE ZHEN
Mechanical and Aerospace Engineering, NTU, Singapore
The conference is well organized. The Staff is excellent and helpful. The staff try to make the presentation session as comfortable as possible in order to make researchers free to exchange ideas and discuss above their recent work. Overall, taking part in ECBA is a memorable process and definitely will come back to take another conference. Thanks ECBA team for this wonderful conference.
Chi-yu Chang
Associate Professor/Department of Applied English Ming Chuan University,Taiwan
This conference is fantastic. The topics are diversely disciplinary. The hosts are gentle and professional. The presenters are well prepared and experts in their fields. Nothing else could be expected, it's an unforgettable experience to me.
Helmina Ardyanfitri
Student of Faculty, economics and Business Telkom University, Indonesia
Great Conference, I enjoyed it and the comment from speaker or the suggestions for me, Hopefully help me  in future to finish my final task. Thank you  very much
Hassan Arapgirlioolu
Dean of Faculty / Prof. Dr, Kirikkale University
Throughout Attendance last, I believe the meeting was very productive. I wish you very success in your next meeting
MAI NAY CHI HNIN PWINI OO
Master of Arts in music, College of music, Mahidul University, Thailand
This is great conference for all. All of participant are very friendly to each other. The closing ceremony was very good. Presentation are very informative and intellectual.
W.G.S. Konarasinghe
Senior Lecturer / Statistician, University of peradeniya, Srilanka
I am highly impressed about Academicfora. Everything was well organized. Hope to meet you in future ConferencesWish you all the best.
Manu Verma
Assistant Professor, Department of English, A.S College, Khanna
It is really a marvelous and fantastic experience. I appreciate the efforts of the coordinator for organizing the conference so smoothly. The participants were very iterative and presentations were wonderful and very in intellectual. Thank you for giving such an informative experience
Dr. Muntanavadee Maytapattana
Associated dean of Student Affair, College of Nursing and Health, Suan Sunandha Rajabhat University
It has been an impressive experience to be able to join your recent prestigious conference in Tokyo, Japan,May 26-27, 2016. We look forward to participating in your next event. It has been such a great pleasure to work with you. Thank you very much indeed.
R.SUBRAMANIYAN
RESEARCH SCHOLAR ANNA UNIVERSITY,CHENNAI TAMILNADU, INDIA
Thanks a lot Academicfora team for the great opportunity and all prompt communications.I am indeed privileged and proud to be a participant of ECBA 2016.I would like to sincerely record my thanks for the Academic Fora team for organizing such wonderful , well-organised international conferences in diverse areas.Its been a real platform for sharing research ideas and recent trends in technological developments. My sincere thanks and appreciations to the entire team!
Dr. Abdulla Al-Mutairi
Gulf Univeristy for Science and Technology, Kuwait
I would like to thank you for your help. I really enjoyed this conference. I do appreciate your care and attention for guide me to the correct address. I attended the conference and I submitted my paper and I met some sophisticated colleagues in the conference. I would like to thank you again for your help and I wish to attend conference with you again in the future Inshalla.
Abul Salam
Department of Geography and Urban Planning, CHSS, UAE University, UAE
It was a great experience being at your conference. I have attended over 20 conferences but the way you people made me feel is remarkable. Your quick response and efficient communication is much appreciated.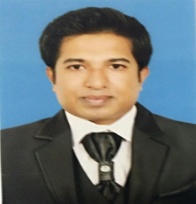 Md. Mostofa Jaman
Faculty of Business & Accounting, MAHSA University
Well organized conference, good scale and solid contents in presentation. It generated a lot of ideas about how continue to spend individual skills and professional qualification. Really informative, very engaging & helpful. As a keynote speaker I am honored to be a part of this conference in Malaysia. And thank you so much inviting me in advance for upcoming conferences.
We Welcome the scholars from following countries: